Basic
for 1 app
Create an engaging app
with our easy-to-use editor.
Easy-to-Use Editor
Dynamic Template Pages
Unlimited Installs
1 App Administrator
Chat & Email Support
More about Basic features
Core
for 1 app
Get more done with admin
super-powers.
Everything in Basic plus
+ App Analytics
+ Content Import
+ App Privacy
+ Post Scheduling
+ Bulk Pricing Discounts
+ Priority Support
More about Core Features
Team
for 1 app
Collaborate on apps
with others on your team.
All the Features in Core plus
+ Team Editing (Multiple Admins)
+ Phone Support

+ Social Feed Moderation

+ Video Uploads on Social Feed

More about Team Features
Showing annual prices for
Basic Features (included in all plans)

Easy-to-use Editor
Our user-friendly editor allows anyone to 
create and edit apps in minutes – with 
no coding or technological skills required.

Customizable Styling
Match your brand colors and upload a custom
cover page to make your app your own.
Unlimited App Installs
Share your app with as many users as you like.
No limit on the number of users that can download
the app to their phone.

Dynamic Template Pages
Add as many pages as you'd like to share information, feature sponsors, enable networking, share documents and more.

Instant Publishing
Instantly publish your app and make changes on the fly without waiting for app store approval.

Unlimited Push Notifications
Always keep your users in the loop by sending instant updates right to the home screen of their mobile devices
Core Features

Content Import
Bulk upload content into the app from a .CSV file.
Get content from anywhere into your app in seconds.

App Analytics
Monitor your Analytics dashboard in real-time. See app installs and usage over time as well as dive into content specific metrics.

Volume Discount
Buy multiple Core apps and save. The more apps you buy in bulk, the more you save.
Learn more here
.

App Privacy
Choose from 3 privacy settings. Restrict access to your app to a hand-selected list of users and even revoke access as needed.

Post Scheduling
Select a time and date to publish your post to a Social Feed. Prepare your message ahead of time and be sure to reach your users at the right time.
Team Features

Multiple Admins
Invite others to help create, edit and manage apps. Control who has access to which apps and edit access as needed.

Social Feed Moderation
Protect your app from inappropriate posts, photos, and comments by requiring Social Feed content to be approved by an admin before being shown.

Video uploads on Social Feed
Sometimes pictures just aren't enough! On our team plan, you can now upload short videos from your mobile device.

Volume Discount
Buy multiple Team apps and save. The more apps you buy in bulk, the more you save.
Learn more here
.
Want to know a little bit more about how Yapp works before buying?
Frequently Asked Questions


"The feedback has been tremendous. Every time I am running the app at an event I get asked how they can get it and use it for their next event."

Brian Adamek 
Marketing Manager, Verizon


"People loved it! We had several attendees explicitly mention in their feedback forms that they loved Yapp. We also had 96% of attendees agree that logistics ran smoothly, and we think Yapp certainly helped with that."

Casey Lamb
National Director of Growth, Schools That Can

"I've received nothing but positive feedback from attendees.
They preferred the Yapp app over the native one we had the previous year,
and Yapp was a fraction of the cost."

Vincent Moulden
Digital Media Manager, Thompson Management & Associates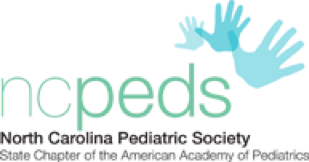 "I say this to anyone looking at event apps in the association management profession. Yapp is by far the best solution we have come across to engage our attendees during events and reducing our overall event printing cost. I could and would list all the great things about Yapp but your group just need to use Yapp."

JJ Meidl
Membership & Events, North Carolina Pediatrics Society